Grand Sumo Tournament Tour
Price per Person
From JPY20,000
Grand Sumo Tournament Tour in Tokyo
This tour (9:45 – 18:00) consists of three major activities below.
(1) Sumo Town Walking Tour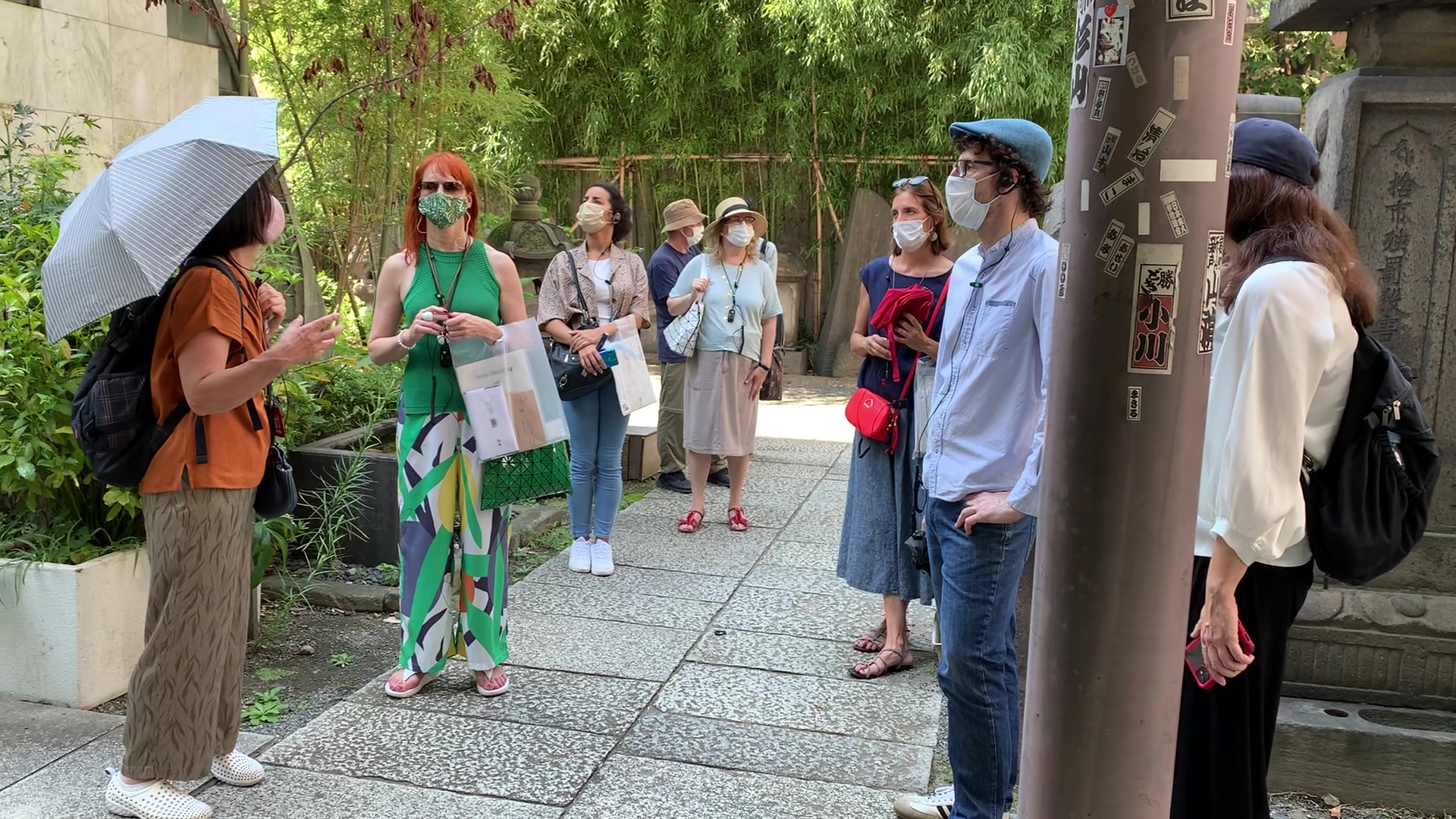 (2) Lunch at a chanko-nabe restaurant (Optional)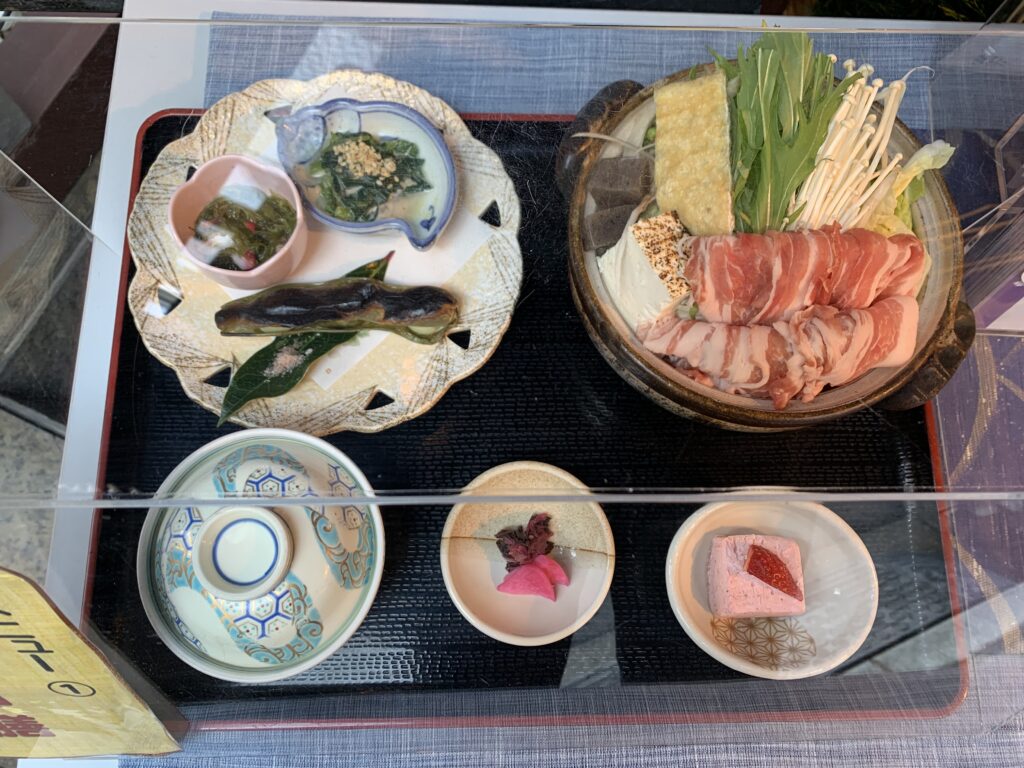 This chanko-nabe lunch option is bookable for JPY2,300 incl. tax.
(3) Grand sumo tournament viewing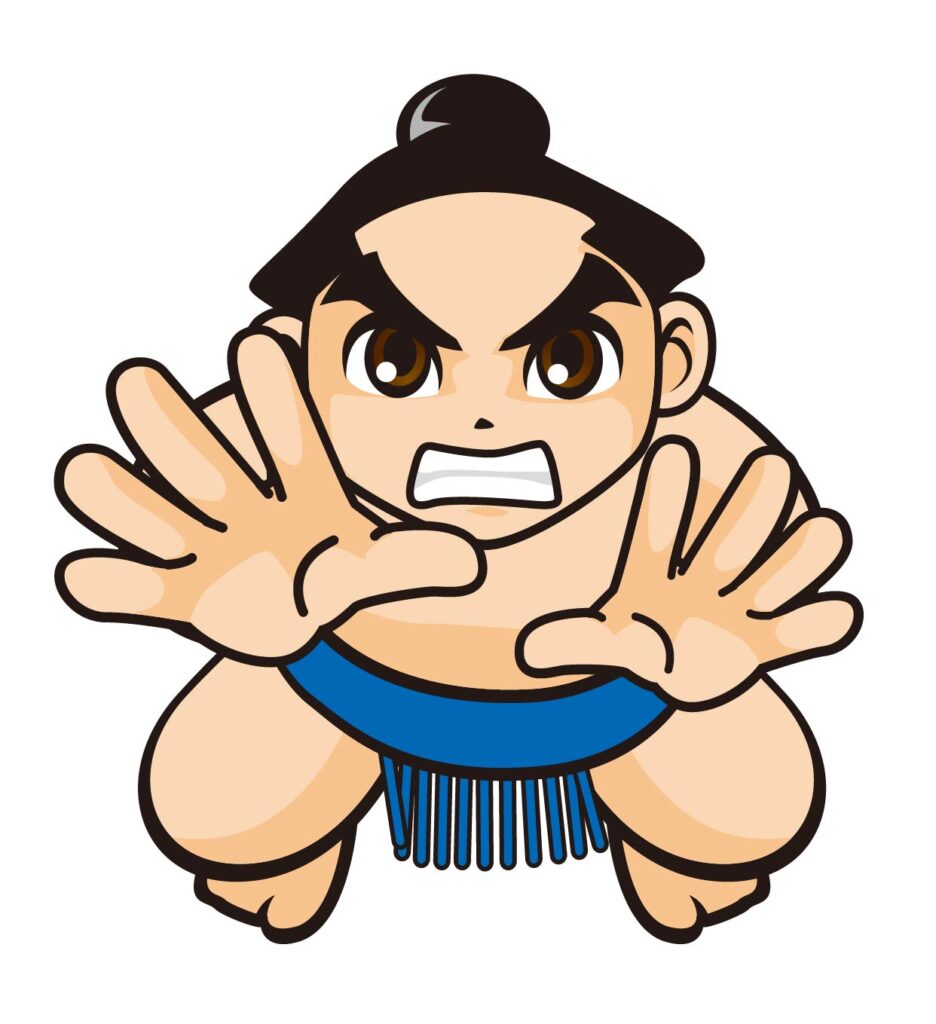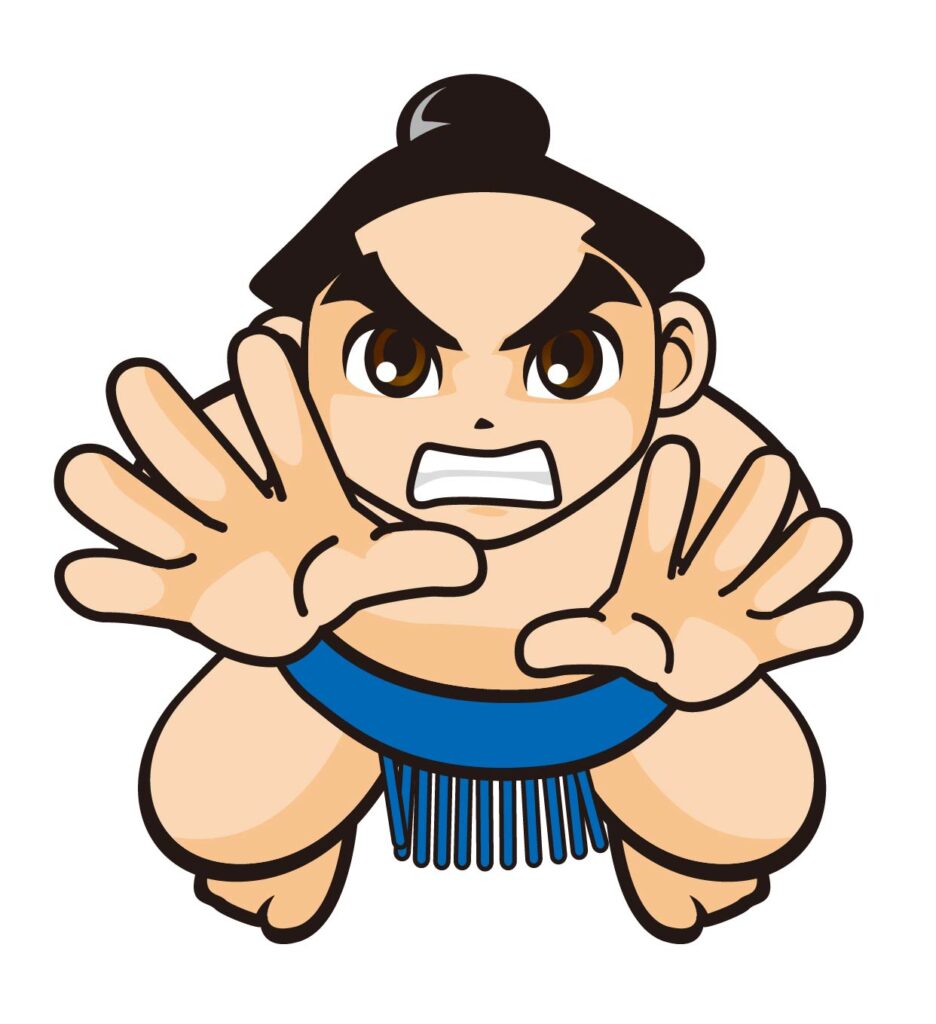 1) Sumo Town Walking Tour
Walking tour around Ryogoku, a sumo town.  Visit to sumo-related landmarks there and look at sumo stables from outside where sumo wrestlers live and train.
09:45 Meet and Greet
Learn how the earphone guide system works. Self-introduction.
10:00 – 12:00, 13:00 – 14:30
Visit to sumo related landmarks, must-see spots, Kokugikan arena, and stables.
Landmarks:
Nomino Sukune Shrine, Hokusai Museum, Edoyu, Edo Noren, Japanese Garden, Japanese Sword Museum, sumo statues,  Eko-in Temple
Inside the Kokugikan stadium:
Exhibits and murals, sumo museum, kiosks,
Stables:
Hakkaku, Nishikido, Dewanoumi, Kasugano, Michinoku
(2) Lunch at a chanko-nabe restaurant (optional)
12:00 – 13:00
Chanko-nabe is a Japanese hotpot dish commonly eaten by sumo wrestlers. The dish typically contains chicken broth soup, rich protein sources like chicken, fish, tofu, and vegetables. This nutrient dish is in the centerpiece of sumo wrestlers' diet to gain weight and muscles to build their bodies. We will have lunch at Tomoegata, a well known chanko-nabe restaurant.
(3) Grand Sumo Tournament Viewing
14:30 Enter the Kokugikan Stadium to join a group photo session with a recently retired master wrestler; your participation is optional.
15:40  Ring entering ceremonies by
– Makuuchi wrestlers
– Yokozuna (Grand champion)
16:00  Immerse yourself in sumo as you listen to the guide's real time commentaries through the earphone guide system.
18:00  Tour ends.
Photo with a retired sumo master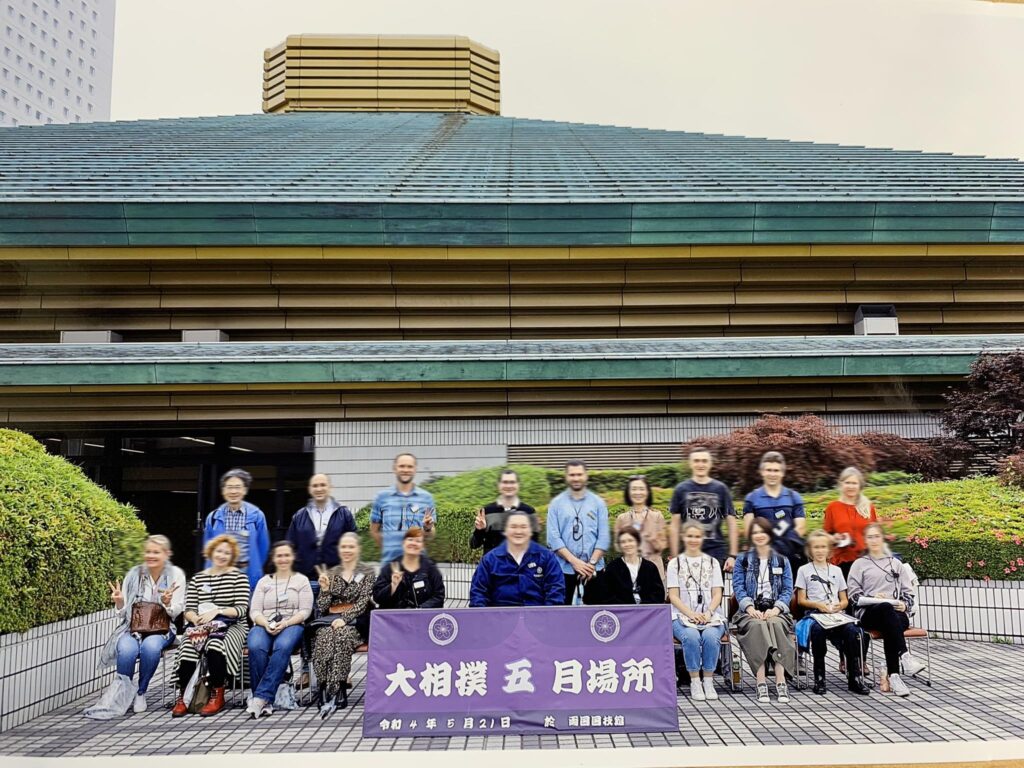 2023.05 Tour Dates, Seats, and Price per Person incl. Tax
| Day | Dates | Seats | Tour Price |
| --- | --- | --- | --- |
| 1 | May 14 (Sun) | Box C | JPY24,000 |
| 6 | May 19 (Fri) | Box B | JPY25,000 |
| 6 | May 19 (Fri) | Chair A | JPY23,000 |
| 7 | May 20 (Sat) | Chair B | JPY20,000 |
| 7 | May 20 (Sat) | Box C | JPY24,000 |
| 8 | May 21 (Sun) | Chair B | JPY20,000 |
| 8 | May 21 (Sun) | Box C | JPY24,000 |
| 13 | May 26 (Fri) | Box B | JPY25,000 |
| 13 | May 26 (Fri) | Chair A | JPY23,000 |
| 14 | May 27 (Sat) | Chair B | JPY20,000 |
| 15 | May 28 (Sun) | Box C | JPY24,000 |
| Any | Any | Chanko lunch | JPY2,300 |
*The pricing (4-year old and up) does not include a chanko-nabe lunch option, which can be booked additionally for ¥2,300.
*Each box seat is for 4 people in a flat square with one side being 130 cm long. You will sit on a cushion the floor.
We use an earphone guide system during the tour to:
・  Deliver the guide's voice securely to each participant while keeping proper social distance.
・  Enable communication within the group.
How it works ….
Without the earphone guide system the guide and guests need to huddle due to city bustling.  Apart from undesirable social distancing practice, the downside of this setting is the number of actual "audience" is significantly limited.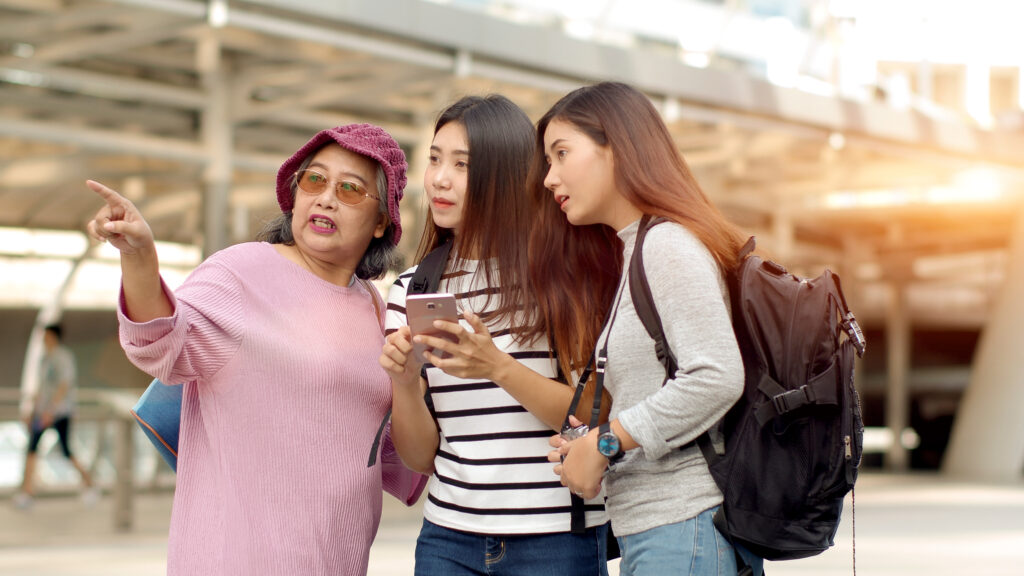 On the other hand, with the earphone guide system you can keep proper social distancing (clearly audible up to 75 meter range).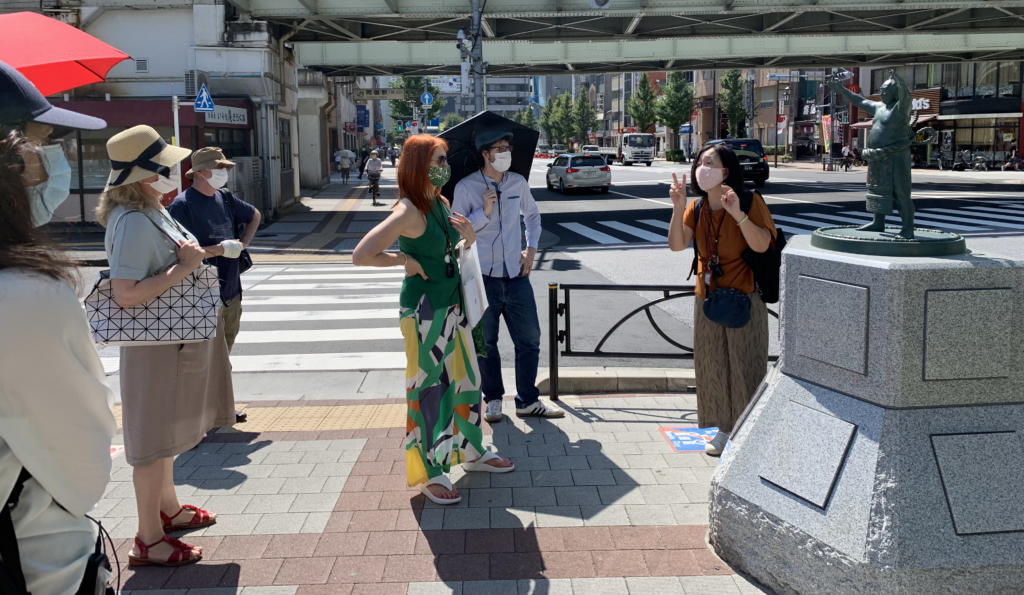 While sitting in the Kokugikan stadium, you can listen to the guide's commentaries while the bouts are going on.  Our guests below are sitting apart, but listening to the guide as she gives real-time commentaries through the earphone.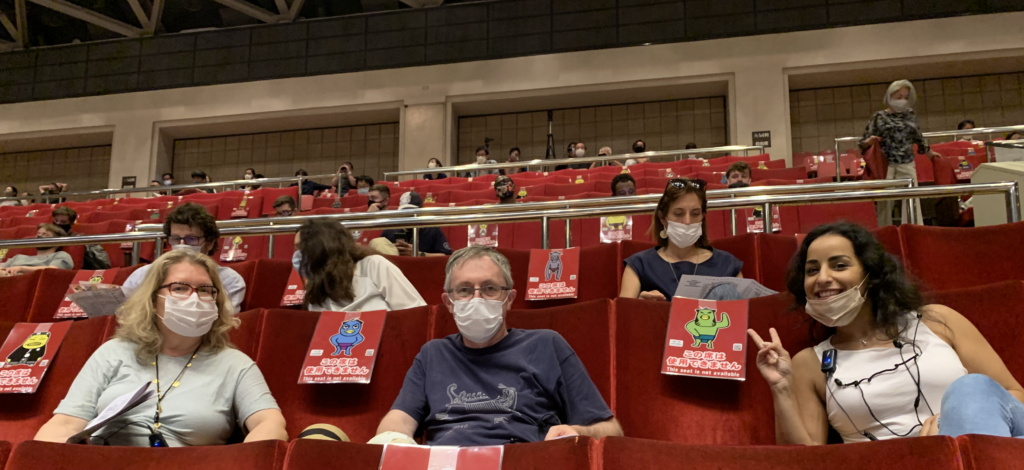 This tour comes with valuable memorabilia, which are hard to come by unless you buy them in the right place at the right time.   They include:
Sumo brochure
Describes in plain terms the origin of sumo, its rules, how to read the ranking list, and how to enjoy sumo in general.
Tournament Pamphlet
Features top division wrestlers with their photos and profiles in this particular tournament
Towel for rooting
Used to root for one's favorite wrestler whose ring name is dyed on it.
Follow the process below to book
English-speaking guide

Tickets to view the tournament
Although we have ample slots to accommodate your reservations, sometimes we may face a situation where we need to decline your booking due to shortage in the supply of the seats in the arena.  In that case, we will fully refund your payment shortly.
Wheelchairs are not accessible.
The maximum group size is 8 people to ensure proper communication and hospitality.
A moderate amount of walking is involved; please choose appropriate footwear.
Operates in all weather conditions; please be dressed appropriately.
Guests should be at least 4 years old.
Hotel pickup and drop-off
8 hours including the optional lunch.
Toei Oedo Line Ryogoku Sta. (E12) A3 Exit on the ground at 9:45AM.